EcoSmart Fire Radiant Heater Black Spot 1600W
ECOHTS.SPT.16.BL + Radiant Heaters Collection by + Ecosmart Fire
Expected to ship within 10 - 14 weeks
Special Order
Select Finish / Watts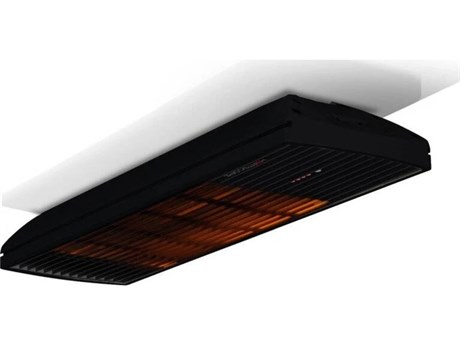 Black Spot 1600W
White Spot 1600W
PRODUCT INFO
Product Specifications
Item Code
ECOHTS.SPT.16.BL
Construction Quality
Commercial
Dimension
7.2''W x 26.4'''D x 3.1''H
Product Features
Real Infrared All HEATSCOPE® design radiant heaters produce natural infrared heat in the (fast) mid-wave IR range. This means that the heat feels particularly pleasant and is effective exactly where it is needed – that's directly under the first layers of skin, but not too deep in the tissue.
Inviting & Cosy Other radiant heaters use light tubes to produce heat as a by-product – at HEATSCOPE® we exclusively use innovative carbon technology: two carbon spirals are powered with an electric current, they begin to glow and produce a particularly pleasant warmth.
Super Fast Output peaks are a thing of the past with HEATSCOPE® power heaters. Although the heaters start up slowly, they reach 100% in no time: the range of SPOT models take only 15 seconds, and the VISION & PURE range takes a maximum of 30 seconds owing to the glass front.
Full Control The separate model ranges are either delivered with their own IR remote control or with a 4-wire cable for integration into an external control system (output dependent).
Award-winning Design Delivers pleasant heat without the distraction. Clean-cut, modern designs and colours easily blend into any decor.
MORE DOCUMENTS
ADDITIONAL FEATURES
Heatscope Spot radiant heaters produce a subtle orange glow which is only 30-40% of the light output of the traditional radiant heaters. The reduced light output is due to the use of a color matching grill screen in front of the satin surface carbon heating elements that can be either a black or white. They are midwave radiant heaters that produce heat almost instantly (less than 15 seconds) and are ideal for providing heat to outdoor areas such as partially open patios or balconies.
MORE PATIO HEATERS