EcoSmart Fire Radiant Heater Black Pure 2400W
ECOHTS.PUR.24.BL + Radiant Heaters Collection by + Ecosmart Fire
Usually Ships within 2 to 3 months
Special Order
Select Finish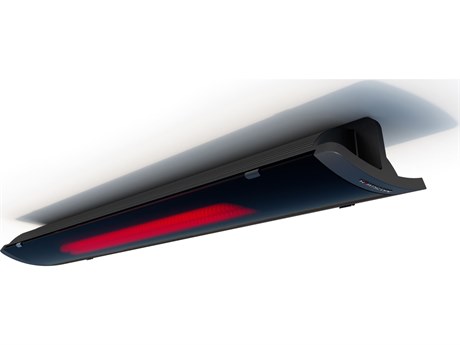 Black Pure 2400W
White Pure 2400W
PRODUCT INFO
Product Specifications
Item Code
ECOHTS.PUR.24.BL
Construction Quality
Commercial
Dimension
6.5''W x 41''D x 3.4''H
Product Features
All-Weather Installation PURE's Ingress Protection (IP) rating of IP65 (exceeding the standard IPX5 rating of other brands) enables installation in indoor, semi-enclosed and fully exposed outdoor environments. PURE can withstand general all-weather conditions of wind (dust) and rain. That means it doesn't need a protective shield or any additional protection from the elements.
Directional Heating Easily and accurately change the angle via the swivel joint mount for precise heating. The clean wavelength of light is only absorbed by solid objects, transferring heat directly to a person, table or floor rather than heating the air. Heat won't simply "blow away" in windy or drafty conditions.
Cleaner, Greener Heat PURE converts over 90% of input energy directly into radiant heat and operates at a smarter cost per hour. No greenhouse gases or unpleasant odours are emitted, and they don't require ventilation or a flue.
Instant Heat At the flick of a switch, PURE reaches maximum output in just 20 seconds producing immediate, comfortable heat when and where you need it.
Curved Glass-Ceramic Screen .The only electric infrared radiant heater worldwide fitted with a convex SCHOTT NEXTREMA® glass front. Spreads warmth evenly across an are. Beautifully resolved with black or white coloured glass.
Design Aesthetics Constructed from premium materials and made with meticulous attention to detail - PURE strikes the perfect balance between innovative styling and technical performance. Available in either black or white PURE is an elegant yet powerful heating solution for all environments.
MORE DOCUMENTS
ADDITIONAL FEATURES
Electric infrared radiant heating is practical, functional, convenient and efficient. If you're looking for a discrete heating appliance that can be used both indoors and outdoors, in large open spaces or undercover areas, and is space-saving as well as environmentally friendly - then the Heatscope® PURE electric infrared radiant heater is the ideal solution for you. Its flexibility makes it ideal for homes, restaurants, cafes, on terraces or in marquees - wherever you need an effective, unobtrusive heater.
MORE PATIO HEATERS